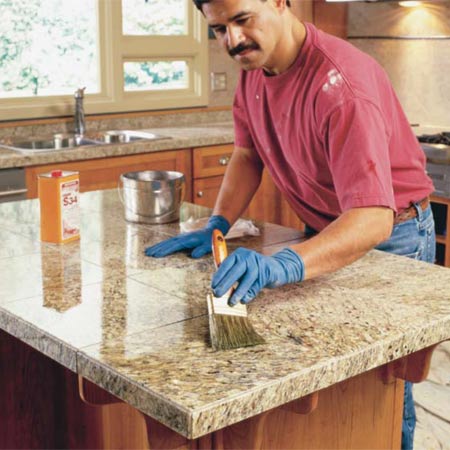 Besides the proper stone using, Surface protection solutions have important role in maintaince of stone, for extending duration of stone. Stonecare provides finishing & surface protection, include:
- Impregnators: To maintain the beauty and the using time of stone, it needs both daily and periodical sealing. Natural stone need to be impregnated before installation and after installation (if required). It is to prevent water and other liquid material to absorb into natural stone. Stonecare's technical team has studied the characters of each stone, analyzed and tested with chemical products to use the right chemical products for the right stone.
- Surface protection: Surface protection products like Solid Wax help increase gloss while enhancing natural colors. In addition, they help enhance the resistance to general foot traffic and offer high resistance to water, scratches. Some even help the surface to "breathe", resist to ultraviolet rays and yellowing.
- Anti- slipping, moss restrictions for swimming pool, bathroom and wet areas.
Stonecare provide specific products and services for natural stone for residential clients, including: